20p Roulette
Play Now and Win up to 500 Free Spins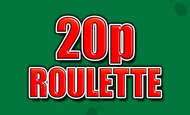 20p Roulette is a virtual European Roulette simulator from Inspired Gaming. It has an assumed RTP rate of 97.3% and was released in 2015. The best place to play 20p Roulette is here with us on Money Reels.
Go to: All Slots | Fluffy Favourites | Fluffy Too | Fluffy Fairground | Wolf Gold | Shaman's Dream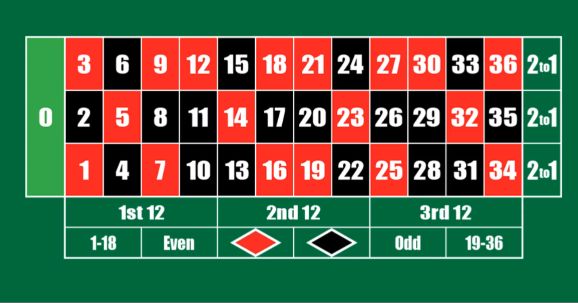 20p Roulette

UK Online Casino

We know that the majority of people who visit Money Reels are looking for the biggest and best UK online slots. That makes sense - we advertise ourselves as supplying them, and it's what we specialize in! At the same time, though, we also understand that many of you will also have other interests when it comes to casino entertainment. If you were heading out for the night (or day!) to a land-based casino, you might try your hand at a couple of different types of the popular games there, whether that's the card tables or the spinning wheels of roulette. If you want to play roulette, your friends at Money Reels are here for you! That's why you'll find releases like 20p Roulette here alongside our massive library of the very best in UK online slots.
Play Roulette Mobile Game
There's nothing hiding beneath the layers of 20p Roulette; it's a straightforward roulette simulator which is as simple to look at as it is to play. So long as you know how roulette works, you'll also instinctively know how 20p Roulette works. There isn't much to report in the way of the graphics or the sound effects, but you wouldn't really want there to be. Simplicity is part of the joy of roulette, and most players will only care about seeing the wheels spin, and finding their bets easy to place. 20p Roulette provides that for you. It's not a video slot, but then we know plenty of players find the video aspects of such simulators to be intrusive and distracting.
One of the most important things to emphasize about 20p Roulette is that it specifically simulates roulette according to European rules, as opposed to the American variant. Those who don't know that two different versions of roulette exist sometimes find themselves caught out by this, and don't understand why they seem to be winning less - or losing their money - more rapidly at one table than they do at another. European roulette is more friendly to players than American roulette, and there's a very basic mathematical reason why.
It all comes down to numbers. On a European roulette wheel you'll find thirty-seven slots in total; thirty-six red or black numbers, and then the number zero, which is the solitary green slot. By contrast, the American roulette wheel has a second 'double zero' slot directly opposite the first one. That means every time you place a bet, the ball is 2.7% less likely to land in the slot you want it to on an American table compared to a European one. We accept that 2.7% isn't a massive number, but it adds up over time. Most people don't just play roulette for one spin of the wheel; they'll stay with the game a while and make more than one attempt to take away some winnings. If you sit there for thirty-eight spins or more, you'll be twice as likely to have spin losers more times than you've spun winners. Because of that, we're not big fans of American roulette wheels either for ourselves or our players. Money Reels only offers European roulette games to players. We feel like it's the kinder thing to do!
20p Roulette Online Bonus Features
If this were an online slot game review, this is the point where we'd start walking you through the bonus features and extra side games that a good online slot might offer. That's not the case with 20p Roulette. It's not a slot game, and it doesn't have any bonus features to offer you. It wouldn't be much of a roulette simulation if it did! As we can't look at non-existent bonus features, we'll look at the way that betting works in the game instead.
20p Roulette has its name for a reason; it's the lowest bet you can place anywhere on the game. You're not confined to only betting 20p - you can go much higher if you so wish - but 20p is the absolute bottom level for a basic bet. If you want to make one of the 'easier' bets - the ones where you're a lot more likely to win - you'll have to pay a little more than that.
Those who play roulette with safe bets, for example betting on black or red, or even numbers instead of odd numbers, have a 50/50 chance of making a return each time the wheel spins. That means there's a high chance the game is going to pay out to you, and so it requires you to put a little more money in to cover the potential loss. You'll find that real life casinos often have similar rules. A bet of £1 or more is needed in these scenarios.
20p Roulette

Developer - Inspired Gaming
Inspired Gaming might not be the biggest developer of online slots in the business, but they've carved out a niche for themselves, and they're doing well with it. Many players of online slot games relating to sports will be familiar with them, and they excel at producing products with cutting edge HD and 3D graphics. In that respect, 20p Roulette isn't the best example of their work. If you're interested in seeing what they can do with a slot game, head back to our Money Reels library and check out Centurion slot game or Super Hot Fruits slot, which will give you a feel for what they're capable of.
The story of Inspired Gaming started in London fifteen years ago, with only ten staff. They were more of a general digital entertainment company in those days, but quickly for themselves drawn to the casino world, and sports simulations in particular. They bought out Virtual Sports in 2006, combining that company's visual flair and design skills with their casino platforms to create the Virtual Sports platform, which has been going from strength to strength ever since.
In the here and now, Inspired Gaming has physical offices in America, Italy, and China, meaning they've gone from supplying to the UK slot games scene to serving the entire world. Wherever there are online casino players, there's an Inspired Gaming presence to serve them. Throughout their development they've stayed true to their focus on sports, going as far as signing a deal with boxing legend Mike Tyson to use his likeness in their products.
As a company grows, it becomes more and more attractive to prospective investors and larger companies. In 2016, Hydra saw Inspired as the perfect acquisition and made them part of their own family of companies. The 'Inspired' name has been kept, and so we expect to continue seeing it on new online slots and casino products for years to come.