Assassin Moon Online Slot – Triple Edge Studios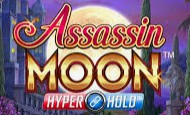 Use the cover of darkness in Assassin Moon Online Slots UK by developer Triple Edge Studios, as players are placed on a mission to grab many chances to win real money without being detected. The backdrop of the reels is dark, with the only light being a full moon. The stealth mode commences over the 5 reels, 3 wager rows, an amazing 25 paylines to win, a nice bet range from 10p to £20, an AutoPlay for nonstop and consecutive spins, and an averaged total Return to Player of about 94.9%. The unique Wild symbol as well as a multiplier featurette may become active at any given time during the main game or the Bonus Round. And there is a giant £5,000 reward on offer. When 3 or more Scatter symbols appear, the Bonus Round special feature begins with a certain amount of Free Spins as well as a jackpot of £100,000. This prize is so high not only because of the Wild symbols and multiplier, but also the fact that a large 3x3 symbol cluster can land on the reels.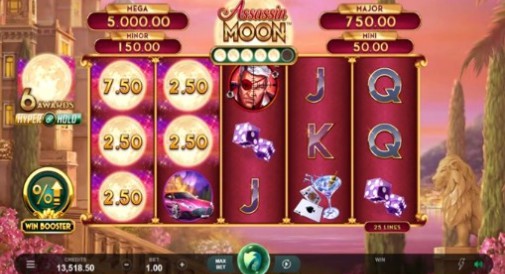 Full Moon Fortunes Online Slot – Playtech Gaming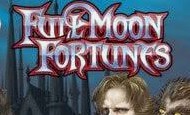 Have a howling good time spinning the reels with your claws as Full Moon Fortunes online slot UK by developer Playtech Gaming brings out every players inner werewolf to sink their teeth into juicy prizes. The online slot itself has somewhat of a straightforward type of gameplay, without anything too elaborate although the symbols do come alive in a way when they form winning combinations. The full moon shines on the 5 reels, 3 bet rows, 20 fixed ways to win, an AutoPlay for uninterrupted spins, a nice and versatile betting span from 20p to £100, and an overall average Return to Player of around 94.01%. This is a slightly lower to mid range RTP in that players are somewhat more likely to enjoy many smaller payouts that occur more frequently than the rare large win. During the base game, there are nice Wild symbol wins as well as an exciting multiplier prize that attaches itself to any winning formations. The Bonus Round, activated by the full moon of course and Scatter symbols, consists of a certain number of Free Spins with multiplier up to x25 your original stake.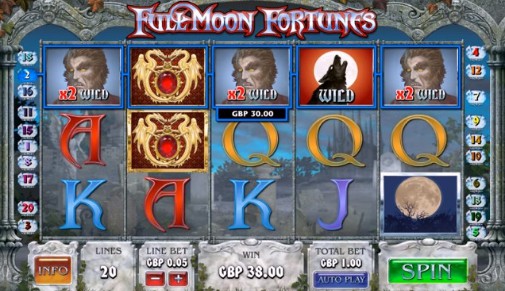 Kingdom Of The Sun: Golden Age Online Slot – Playson Gaming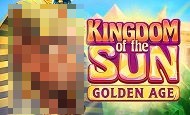 Head back in time to the ancient Egyptian desserts in Kingdom of the Sun: Golden Age Online Slot by Playson Gaming, as there are many thrilling rewards to be found buried in the sands. The hieroglyphics can be deciphered to read that on this pyramid is 5 reels, 3 bet rows, 15 fixed payways to win, up to 100 AutoPlays for consecutive and back to back wins, a versatile bet range from 30p to £105, and an estimated and averaged Return to Player of approx. 95.29%. A special feature Spreading Bonus Round can be triggered to award respins that transform Wild symbols for either Big, Super, or Mega win combinations. When a symbol glows on the reels, this reveals the unique sun compass Bonus Round whereby a spinning arrow creates a vertically or horizontally row of symbols to all match for prizes to a max win of a 500x multiplier.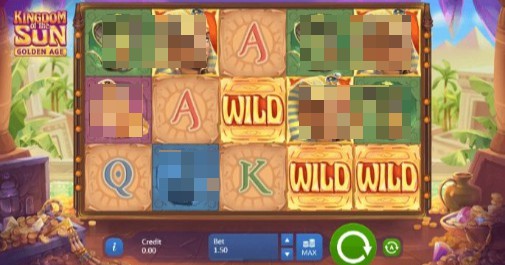 Wolf Hunters Online Slot - Yggdrasil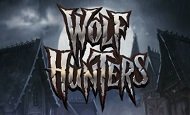 Howl with excitement in Wolf Hunters UK Slot by developer Yggdrasil, as there are many prizes to scratch out from the reels on any random spin. The backdrop displays a spooky, gothic castle in some faraway woodland. A full moon hangs in the sky, covering fur on the skin. The chase begins along the 5 reels, 3 bet rows, 20 permanent payways, a nifty AutoPlay for consecutive and uninterrupted spins, a wager range that is flexible, and an estimate for an overall Return to Player of about 96.3%. During the main game, there is a special Wild symbol respin featurette that can create many winning combinations. When 3 or more Scatter symbols appear on the reels, the Bonus Round is triggered for up to 10 Free Spins with unique expanded Wild symbols on the reels that create amazing rewards. Player of this online slot are sure to become huge 'fangs' with every spin of the reels.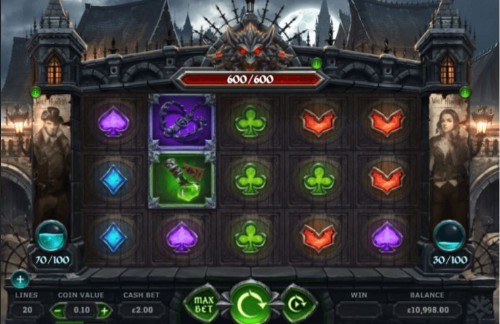 Solar Disc Online Slot – IGT Games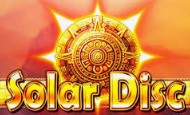 Experience an ancient South American civilization in Solar Disc online slot UK by IGT Games, as there are many chances for major rewards as the sun rises – allowing players to bask in the fortunes from the gods. The background to the reels is of a barren, hot, and of course sunny land with what appears to be either a traditional Mayan or Incan temple in the distance. There are 6 reels, 4 bet rows, 26 fixed paylines, a versatile bet range from 50p to £500, an AutoPlay for nonstop and consecutive spins, and an estimated total Return to Player between 92.05% and 96.01%. There is also an exciting Bonus Round whenever the Scatter symbol lands on a specific reel that can reward 10 Free Spins with the special featured Solar Disc that will change symbols to Wilds for even greater prizes.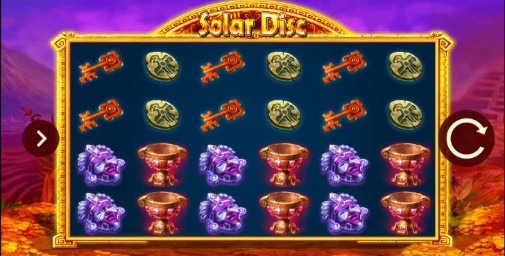 Apollo God Of The Sun Online Slot – Leander Games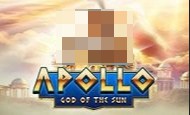 Teleport back to ancient Greece in Apollo God Of the Sun Online Casino Game by Leander Games, where there are many thrilling prizes that the sun shines on. The backdrop to the reels show an ancient site with Green building and a beautiful cloudy skyline, while the symbols are of the god Apollo, pillars, helmets, and various other motifs of the Ancient world. The sun warms up the 5 reels, 3 betting rows, 20 fixed paylines, a max of 100 AutoPlays for nonstop spins, a betting range from 20p to £200, and an averaged overall Return to Player of approximately 97.17%. Apollo can send Wild symbols to the reels for special wins and there is a progressive jackpot that increase as the reels spin and can be won at any point. There is a Muse of Music Bonus Round with 3 Scatter symbols whereby you can choose from 9 different coin prizes for awards. The Eternal Flame special feature consists of 7 Free Spins with Apollo appearing at random to bestow the Almighty Sun to ensure that your spin receives a guaranteed prize.