Asteroids Online Slot – PariPlay
Rocket to the stars in PariPlay's Asteroids Online Slot, where there is a supernova of many chances to win real money waiting. Based on the vintage video game, the backdrop to the reels displays a spaceship flying though the cosmos. Symbols include an asteroid, a rocket ship, a laser gun, a UFO, a satellite, a suck Wild, a stretched Wild, and an Earth Scatter. Defy gravity across 5 reels, a row arrangement of 3 -4 – 5- 4 -2, 720 ways to ways, a 97% RTP, and a wager range from 50p to £25. The Wild can become locked on the reels and expandable for greater payouts. The Bonus is of up to 30 Spins and special multipliers for each win. The top prize is an incredible 600x, which will send anyone to the moon with excitement.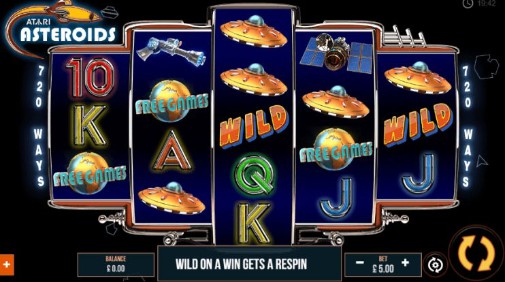 Astro Legend: Lyra And Erion Online Slot - Foxium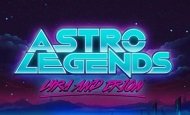 In Foxium's Astro Legend: Lyra and Erion UK Slot, it is a 1980s space jam to the tune of many potential payouts. The backdrop to the reels is of an extra-terrestrial planet and an astro girl with tights and a purple haired girl with a piano guitar. The symbols include different gems of reddish, purple, greenish, a Wild multiplier, and a star symbol. Rather than the convention slot, there are no reel, row, or even payways, but rather 22 spots in a cluster that takes a diamond shape. Aside from this is a Return to player of 96.23%, a max 100 AutoSpins, and a bet range from 10p to £100. A random sonic respin can occur from these cluster payouts. One of the girls, Erion, can hover above to change the reels into stone and Lyra then blasts off these identical cluster formations for prizes. The star symbol can pop to add up to a meter up to 10 that, when it fills to 100, starts the Bonus whereby Lyra turns to a wolf and runs 1 – 3 pathways for gem wins up to 20x.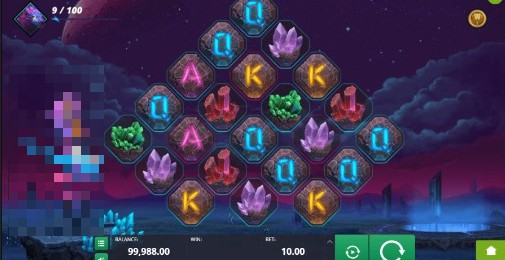 Incinerator Online Slot – Yggdrasil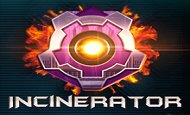 Teleport to the future in Yggdrasil's Incinerator Online Casino, where you help clean up space junk and debris while giving meaning to the phrase one person's rubbish is another's reward. The reels are creatively set against the futuristic trash eliminator machine. Symbols are of the different types of space junk in all shapes, sizes, and colours. Do the junkyard boogie across 5 reels, 3 wagering rows, 20 ways to win, a 96.1% Return to Player, and a bet range between 20p and £200. The Each spin causes this junk to drop into the machine and, any winning combinations get incinerated, therefore triggering a collapsing reel structure for more junk symbols to fall into the empty spaces. This allows for many spins on a single bet, for subsequent wins. There is also a 'Wild Pattern' feature that replicates on the reels any pattern arrangement that appears on a screen beside the reels for major possible rewards.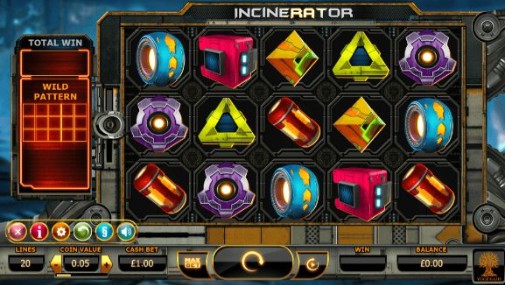 Fluffy In Space Online Slot – Eyecon Games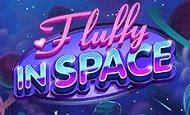 This excitement of the fun fair in Eyecon Games' Fluffy in Space UK Casino is such a blast that players will be literally over the moon with the incredible prizes to be won. This is a new online slot for Eyecon's famous Fluffy series, with all the familiar adorable plush toy animals wearing space suits. The symbols are of these animals: the giraffe, monkey, nemo fish, hippopotamus, and the pink elephant that can do the moon walk while shaking its behind in celebration. And there is also a rocket and a planet Scatter symbol. Do a space walk across 5 reels, 3 wager rows, 25 payways, a theoretical RTP of 96.3%, and a betting range between 25p and £50. When 3 or more planet Scatters revolve on the reels, a Bonus of 6 Free Spins is rewarded. The Elephant, Nellie, can activate 3 Free Spins while her symbol remains stuck as a Wild to form more wins. The top prize is an 'astro'nomical 500x on your initial bet.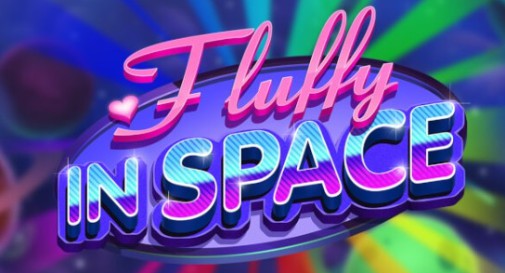 Reactor Online Slot – Red Tiger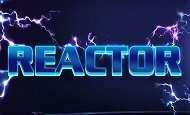 Look after the controls of a futuristic spaceship in Red Tiger's Reactor Online Casino Game, where winnings can rocket at the speed of light. Behind the reels are the mainframe of the ship itself, with electrical power beams. The symbols include different batteries coloured green, red, purple, as well as a Scatter and Wild. Feel the power across 5 reels, 3 wager rows, 20 ways to win, a 96.02% RTP, and a bettitng range from 20p to £20. The Bonus is launched when the 5 slots for the batteries on top of the reels are filled and you will then enjoy 5 increasing featurettes. These include a respin with high for low pay symbol sap, Wild symbol wins, and an opportunity for a max 5,000x. This is the sort of 'charged with battery' that anyone would be happy to get.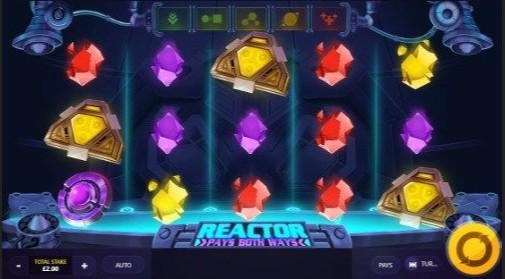 Apollo Rising Online Slot – IGT Gaming
Join a space crew as they blast to the stars in IGT Gaming's Apollo Rising online slot UK, where gravity works in your favour and fortune to bring many generous award opportunities your way. Behind the reels is the darkness of space, with magical stardust. The symbols, that depict a colourful crew, are of the space man, a space woman, a monkey, and a dog. Set the course across 5 reels, 8 wager rows, 100 paylines, up to a 96.5% return to player, and a bet range from £1.00 to £1,000. The man and woman may take up 3 spaces on the reels and reward a 300x multiplier. The Bonus includes a Wild rocket that causes 'Rising Respins' on the 2nd and 4th reel, filling the entire reel for the spin. The highest prize is an incredible 25,000 coin (or a 14,480x multiplier).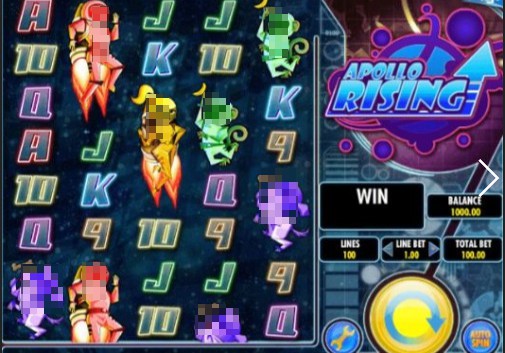 Cazino Cosmos Online Slot – Yggdrasil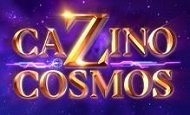 Feel like a literal super 'star' in Yggdrasil's Cazino Cosmos UK Casino Game, where many chances for prizes blast off. The symbols are of the different character on the ship, from the Captain to a robotic bird to a wine sipping robot. Drift across the cosmos, as seen through the large window of the ship in the background, and over 5 reels, 3 wager rows, 20 payliens, a 96.0% RTP, and a 10p to £20 betting range. A meter on top of the reels collects any special Wild symbol and triggers a feature when filled. This Bonus awards Free Spins with random sticky Wilds, bonus Spins, transforming Wilds, and special double stacked Wilds. There is another Bonus that offers a max of 20 Free Spins with sticky Wilds and the chance to retrigger 5 more Spins when additional Scatters land.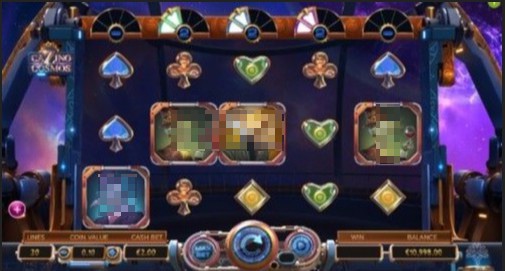 Summary
All these Top 7 Space Themed Online Slots UK can be discovered at moneyreels.com. To recap, these are: Asteroids, Astro Legend: Lyra and Erion, Incinerator, Fluffy in Space, Reactor, Apollo Rising, and Cazino Cosmos.