Fluffy Favourites Fairground UK Online Slot
Play Now and Win up to 500 Free Spins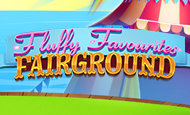 Fluffy Favourites Fairground is a 25 Payline Slot Game with 95.39% RTP. This UK online slot comes with Big Top Tent Bonus and Free Spins.
Go to: All Slots | Fluffy Favourites | Fluffy Too | Fluffy Fairground | Wolf Gold | Shaman's Dream
Fluffy Fairground UK Online Slot
The toys are back in town to treat you to a 25 pay line slot offering a 95.39% return to player rate and a max win of 100x your total stake amount. Play Fluffy Favourites Fairground on Money Reels today which is home to over 550+ slot games. Our other top games include Starburst Slot, Bonanza, and Wolf Gold.

When you think about the most successful slots of all time, Fluffy Favourites won't be too far from your mind. While Fluffy Favourites may have been released years ago, the genius minds behind the iconic slot haven't left the game to be lost to history. Instead, they have treated Fluffy Favourites fans to plenty of games packing in the cute and charming action.
While Fluffy Favourites Fairground certainly isn't the newest addition to the series after its release on December 1st, 2017, it is definitely up there with the best. So, if you haven't had the chance to spin the reels on the slot, here's your chance to find out what it is all about, and to see what you have been missing out on.
Fluffy Favourites Fairground is still a solid all-rounder that is perfect for anyone looking to play with a small budget. But the size of the budget you are playing with certainly shouldn't limit the amount of fun you can have with a game. This is why Fluffy Favourites Fairground is still one of the most commonly played games on Money Reels.
The set up of the game is simple to follow. There are 25 different fixed bet lines to play on. You can play on one, or all 25 to increase your chances of cashing out on a coin jackpot which will surely brighten your day if it enters your bank account.
While the return to player rate of 95.39% isn't the highest you will find on the slots on Money Reels, there are plenty of different aspects which will make it beneficial for you to play.
The maximum prize on offer in Fluffy Favourites Fairground is 100x your total bet amount through the hook a duck style game which you may have become familiar with on your childhood trips to the fair. However, this time, you won't win a goldfish that would either live for five minutes or live forever. You can win a tidy amount of cash which you can spend on whatever you like! The new Big Tent bonus feature is by far the most exciting aspect of the Fluffy Favourites online slot. While you will be familiar with most of the features from playing earlier titles in the series, you definitely won't have come across this bonus feature before!
Eyecon have also got fans of free spins covered with the generous amount of free spins on offer in the online slot, and if all that wasn't enough, there's a 50 / 50 gamble option which follows every win. So, if you're feeling lucky the bonus feature will make sure that you have the money to celebrate in luxury.
Play Fluffy Fairground Mobile Slot
There is a slight change to the aesthetic of Fluffy Favourites Fairground. Instead of being set up in a field you will see the big tent, as you are left to wonder what is going on inside. But, there's plenty of action on the reels, you'll soon forget the big tent.
Now, if you're looking for the most visually spectacular slot, you may soon see that Fluffy Favourites Fairground isn't the online slot for you. The graphics have been left cartoonish, light and breezy. On the left side of the screen you will see the reels encased in a colourful candy stripe frame. The reels themselves are a blue colour which is easy on the eye and allows the bright colours of the cuddly characters on the reels to really standout.
Unlike with most other online reels, you won't find any of the alphabetical or numerical symbols on the reels. Instead, each symbol is a cuddly character which you would be more than happy to find in a grabbing machine so you could take home. Unfortunately, you won't be able to take any of the symbols on this game home with you either. But they are always right there when you're ready to play on your mobile or your desktop.
You may already be familiar with the symbols which you find on the reels as they include the giraffe, panda, rhino, pink elephant. However you won't have seen the new pink dragon symbol before which should go down a treat with Game of Thrones fans.  In order of which highest value to lowest here is a run down of all the symbols and what they can win you.

Hippo: 2 matched = 10, 3 matched = 100, 4 matched =500, 5 matched = 5000.
Dragon: 2 matched = 5, 3 matched = 30, 4 matched = 100, 5 matched = 1000.
Beaver & Panda: 2 matched = 2, 3 matched = 15, 4 matched = 75, 5 matched = 500.
Lion & Tortoise 3 matched = 10, 4 matched = 40, 5 matched = 300.
Giraffe & Rhino: 3 matched = 5, 4 matched = 30, 5 matched = 200.
Rubber duck and clownfish: 3 matched = 3, 4 matched = 15, 5 matched = 100.


The pink elephant is the wild symbol once more, if you land three or more on the reels, you will instantly be rewarded with anywhere up to 2 free spins and a 3x multiplier on your original stake amount.
You'll also want to look out for the big top tent symbol, if you are lucky enough to land three or more big top tent symbols, you will then be invited into the big tent where you will have your chance of winning 100x your original stake amount.
As Money Reels likes to ensure that all of our reel players have the best possible gaming experience, we like to let our players know the easiest way to win. We recommend that you play across as many bet lines as possible to make sure you maximise your chances of winning.
Even if you lower your coin amount to be able to spread your stake amount across the bet lines, you will still stand to win more if you are playing on more bet lines rather than playing the reels on a single bet line multiple times. Rather than just depending on luck, you'll statistically be given more ways to win and hit different winning combination. This way gives you all of the control over your stake.

The excitement starts from the minute you load up the Fluffy Favourites Fairground online slot, you will be greeted by the cuddly cute faces from the get to, with enough animated entertainment to keep you charmed for hours on end. The maximum amount you will be able to win on this online slot is a life-changing jackpot amount so, if you don't stay for the cute factor, you'll definitely be able to stay for the brilliant incentives and bonus features.

All you need to do to get started is select your betting amount, place down your bets from anywhere as little as 0.01p and as high as £0.50p. The betting ranges to this online slot probably won't be for you if you are looking to thrown down significant amounts of cash, but for anyone who is looking for hours of fun before you break a pound, by playing on the minimum stake amount, there's no better option. Fluffy Favourites is one of the only games which allows you to bet from such a small stake amount. After you've chosen your stake amount, chose the amount of betting lines you'd like to play across and watch the reels spin! You can even play in auto play mode if you are looking for a more relaxed slot experience.
Fluffy Fairground Slot Features
We've already touched upon the bonus features a little, but we'll run through them in a little extra detail here.

Wilds & Other Symbols
The pink elephant acts as the wild symbol with the ability to substitute all other symbols on the reels aside from the scatter symbol on the reels. When a wild symbol is used for a winning combination, whatever you win through the matching set of symbols will be doubled.
Three, four, or five of the pink elephant wilds will trigger the free spins feature.

3 wilds will give you 15 free spins
4 wilds will give you 20 free spins
5 wilds will give you 25 free spins

Big Top Bonus Feature
The main bonus feature of the Fluffy Fairground game is the Big Top Tent Bonus. This round is triggered if you find three or more while you are spinning the reels in the main gameplay experience.
The number of chances to win at the bonus game will depend on how many trigger symbols landed on the reels. But for this round, you will be taken away from the reels to a hook a duck style game, which comes alive with a sense of nostalgia which will take you back to the good old days.
3 big top tent symbols give you 3 picks
4 big top tent symbols give you 4 picks
5 big top tent symbols give you 5 picks
During this bonus round, you will have the ability to win up to 100x your original stake amount – which includes money put down on the pay lines which didn't pay out!

The Jackpot
If a 100x multiplier wasn't enough, Fluffy Favourites Fairground also comes with not one, not two, but three jackpots. If luck is on your side, one of these jackpots will be instantly triggered and immediately enter into your coin balance.
The three jackpot amounts are:
The Power Pot jackpot £25,000
The Maxi jackpot £500
The Mini jackpot £50  
No matter how much you are playing with, the power pot jackpot can be yours. While with a lot of online slots the jackpot amount will depend on how much you have put down on the bet which is why this game is so popular with so many of our customers at Money Reels!
Fluffy Fairground Developer - Eyecon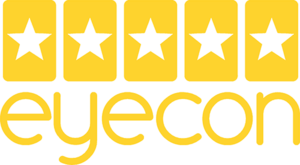 Now you know everything you need to know about Fluffy Favourites Fairground, it's time to find out about the makers who went behind the already iconic online slot.
Eyecon is an Australian based game development company who have one of the most diverse collections of online slots Money Reels has ever encountered. From adventure themes, to the cutest themes online, they've got it all covered with their most popular games which include Striker Goes Wild, Hold the Safe, Vlad's Castle, and Past the Post. All of their games seem to come with the charming set up which you fell in love with when playing Fluffy Favourites.
Eyecon was founded in 1997, in a time when the world was still figuring out the internet. Within the first two years of operating they released a successful game 'Gore' which gamers didn't wait around to download. After receiving millions of downloads in 2003 Eyecon tested the water with their first online slot game Temple of Iris which was released in 2003, but just like Fluffy Favourites, the game is still popular. However, no game could ever match the popularity of the first Fluffy Favourites game which was released in 2006. That's over a decade old! Even after so many visually spectacular online slots have been created, Fluffy Favourites remains a classic.
Here's what Eyecon had to say about Fluffy Favourites when the online slot was released:
"After changing the history of soft slots forever with Fluffy Favourites, and then cementing the characters into the hearts of the playing public with Fluffy Too we are delighted that the third instalment in the Fluffy Family has arrived. Fluffy Favourites Fairground is a wonderfully rendered game, offering the chance to win up to 25 free spins and an amazing "Hook a Fluffy" feature game offering players the chance to win up to 100x their bet. This is a timeless 5 reel, 25 line slot game that shows why Fluffy is everyone's Favourite!"
In 2017, Playtech finally completed their acquisition of Eyecon only after coughing up $62 million dollars, Yet, evidently Eyecon were worth it, considering that their titles are never far from the top lists of games.
Similar & Related Games to Fluffy Fairground
If you don't feel that Fluffy Favourites Fairground is quite for you, then maybe one of the other titles by Eyecon in the Fluffy Favourites series may be more tailored to your taste. Each of the games in the series seems to capture the magic of the original slot, but at the same time they also pack in some interesting new and inventive features. We've run through all of the slots telling you everything you need to know to make an informed choice.
Fluffy Too by Eyecon
Fluffy Too slot offers 25 different pay lines and a return to player rate of 95.39%, the graphics are slightly more polished on this online slot than what you will see with the other online slots. But you will see the same 5 x 3 reel grid with the same charming characters which makes Fluffy Favourite Fairground such a charming game to play. While Fairground will allow you to play along with the hook a duck themed game, you will get to play the coin pusher bonus round which you may also be familiar with from visiting arcades and fairgrounds. Remember the anticipation of watching a handful of 2ps or 10ps cash out and cascade for collection. If you didn't feel as though there were enough free spins up for grabs with Fairground you will be able to win up to 400 with Fluffy too, along with the ability of winning 100x your original stake amount.
Fluffy Favourites by Eyecon
We couldn't leave out the original Fluffy Favourites UK slot, could we? While it may have been released in 2006, there's a reason why reel players still can't get enough of the online slot! With the original appeal of being able to bet from as little as 1p, there's still an infinite amount of appeal. The Mega jackpot is 5,000 coins which may be lower than what you can play for with Fluffy Favourites Fairground, but there are plenty of ways that the game ensures that you get the most out of your stake amount. The Return to Player rate is the same again at their usual return of 95.39%.
Fluffy Favourites Progressive Jackpot by Eyecon
Fluffy Favourites Progressive Jackpot pretty much gives the game away with the title, so there are no prizes for guessing what has drawn so many players to the game, but there are plenty of prizes up for grabs if you spin the reels on one of the most exciting games in the Fluffy Favourites series yet. It truly sets itself apart from not only all of the other games in the series, but also most other online slots available to play today. You will be able to enjoy the colourful characters as you wait in sweet anticipation of winning one of three jackpot amounts. The jackpot to this online slot works differently to normal jackpots, as there is no fixed jackpot amount, instead it's progressive, meaning that the three different jackpot amounts, which all contain a different life-changing amount of cash are always growing. You'll need to depend on luck to grant you the jackpot which you can be gifted with at any point during the gameplay as the jackpot prize is given out at random. But even as you are waiting for the big progressive jackpot, you will be able to enjoy the frequent wins through the return to player rate of 93.5%
Similar Games
Looking to mix it up from the Fluffy Favourites franchise? Why not try your hand at some of these other cute and cuddly slot games made by some of the biggest names in the online slot industry.
7 Piggies Online Slot by Pragmatic Play
Oink your way to the bank with Pragmatic Play's cutest slot game yet. As well as being a cute game, you will be able to enjoy a simpler gameplay experience as there are only 7 different pay lines with the added bonus of a return to player rate of 95.99%. The maximum jackpot amount is 1500x your stake amount so there is everything to play for with 7 piggies.
Teddy Pets Online Slot by Bwin.Party
The 5 x 3 online slot by Bwin.Party is their best yet. Teddy Pets has the same style of charm as Fluffy Favourites but a totally different brand of magic. You'll get to enjoy a return to player rate of 95.14%, and 20 different ways to play to get your hands on the impressive 40,000 jackpot. So, if you're in it for the big wins, Teddy Pets is the online slot to turn to. There's also plenty of bonus features, wilds, and free spins to enjoy and take your reel spinning experience to the absolute next level and make the most out of the stake amounts you place down with Teddy Pets.

Fluffy Favourites Fairground News
After so many Fluffy Favourites online slot games have come out, reel fans know to expect a real quality gaming experience when Eyecon brings out yet another title.  While new online slots don't tend to grab all too much media attention, Fluffy Favourites Fairground still had plenty of hype around it in 2018.
Eyesdownbingo.com did its part in getting reel spinners excited for the release of the slot
"Bingo players are in for a treat during 2018. A new Fluffy Favourites slot game launched on the 22nd of April in the form of Fluffy Favourites Fairground Mega Jackpot Slot."