Furballs UK Online Slot
Play Now and Win up to 500 Free Spins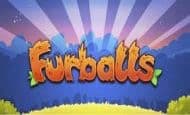 Furballs is a 7 reel, 7 row slot game with a 97.71% RTP. This UK Online Slot comes with Free Spins, Scatter Symbol, Jackpot and Level UP feature.
Go to: All Slots | Fluffy Favourites | Fluffy Too | Fluffy Fairground | Wolf Gold | Shaman's Dream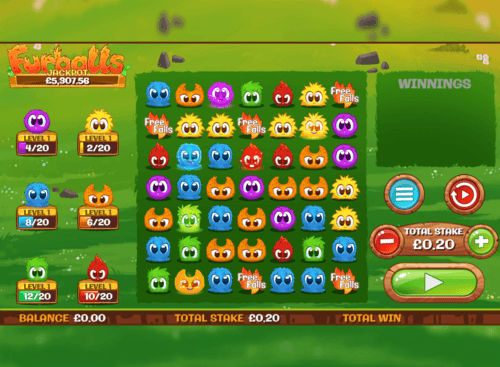 Furballs UK Online Slot
Some slots just manage to take their leverage through distinct features and offers. There is no doubt in saying that every slot can manage to provide players with a unique opportunity to have their luck tried and see what they can be offered with. With every slot present, they offer players not just a wonderful time but if they are lucky enough, they might as well take everything with them. The slot game offers all opportunities and offers to everyone without any discrimination whatsoever. It is, of course, up to the player to see how much they have the ability to test their tolerance and try their luck. Luck isn't a universal entity that can be present with anyone all the times. It varies from person to person, but most importantly, it can let people have as much as they like in a limited amount of time. If possible, they can win the most in just a very small amount of time, but all this is not as easy as it would appear to be. To find out what players can actually achieve, they need to find out their strength and that is tested when the slot game is being played. The game that is about to be discussed is no different than any other game present.
Furballs Developer - Core Gaming
Offered by Core Gaming, this game is a little different from the traditional slots (which will be later revealed in the features section). Some of the other slot games from Core Gaming include Bar Star slot game, Power Gems and Pharaoh's Wild slot.
Play Furballs Mobile Slot
What is interesting to note is the theme of the game and how much it matters in helping the player keep his/her level of entertainment. The theme plays an integral role and manages to empathize with the player at a certain psychological degree. It's not so much about winning or losing but enjoying the game and enjoying the ride once the player manages to find the theme they like the most. With that being said, it is noteworthy to mention that everyone has their own unique tastes when it comes to slots. Some prefer action, history, adventure, future, sports etc. There are other themes that are not quite random but can be simply categorised as adorable.
One certain game that comes very close to these details is Furballs. The game may be a little different but is not different in any way when it comes to playing the game. All that really matters in Furballs is being entertained by the most adorable creatures you'll find in the symbols with all sorts of colours and shapes. It's not just about the looks that can emphasize Furballs. If you are lucky enough, you might just win a lot, and before the features are discussed, it is important to mention here that this game is, in fact, very rewarding.
Furballs Features Slot Features
Here are a few things you would like to know about the game before you could play. Furballs offers the player a very bright and impressive RTP of 97%. The RTP cannot be said to be a very high one but is actually accurate given the construction of the game. That being said, it is important to realize that the game doesn't have the classic 3 x 3 or 5 x 3 reels but offers a 7 x 7 reel.
The maximum that can be won through Furballs is 250,000 and the minimum bet that can be used in this game is 0.1 Other details that are worth mentioning about Furballs is the symbols or the furballs that are used in the game. Starting with the Green, you can score as much as 15,000 to 100, if you manage to score the symbols 15 and 5 times respectively. With the Red symbol, you can have as many as 20,000 if scored 15 times in the game.
It gets better as the Blue symbol allows the player to have 40,000 points. The Yellow lets the player win 75,000 points, and perhaps the biggest reward can be won by the Fireball symbol. The least this symbol has to offer is 500 points on being scored 5 times in the game, but if found 15 times, the game can reward player, not 100,000 points but 250,000 points.
Furballs Slot Game Review 2019
What is also interesting to mention here is the fact that this game, unlike slots does not offer paylines. It gets quite easy for the player to try their luck this way. All the player has to do is collect the right amount of symbols and they can win a lot of rewards for themselves.
There a variety of games that share a striking resemblance with Furballs. For instance, Energoonz is a very entertaining game and the symbols that have been used in that game are somewhat very close in representing the similarities in Furballs. While they may seem a bit absurd or too adorable, the resemblance can be easily traced. Feathered Frenzy also makes it into the list. Notable mention goes to Vegas Dream slot and Safari Sam slot.
There are so many games that resemble Furballs. A great way to check how many games are available that offer the same feature as Furballs is to check the RTP the games have to offer. For instance, Avalon II and Thundering Zeus slot have the same RTP as Furballs, and a lot of features as well.
If you are looking for more games similar to Furballs, Money Reels is the place to go.