Mighty Kong UK Online Slot
Play Now and Win up to 500 Free Spins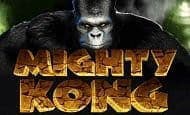 Mighty Kong is a 5 reel, 50 payline slot game with a 96.64% RTP. Three or more scatter symbols during the Free Spins round grant you additional free spins with the current multiplier.
Go to: All Slots | Fluffy Favourites | Fluffy Too | Fluffy Fairground | Wolf Gold | Shaman's Dream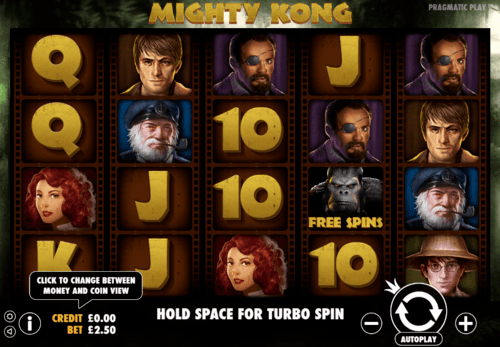 Mighty Kong UK Online Slot
Pragmatic Play has cordially invited online reel fans to take a walk on the wild side with their King Kong online slot. Enjoy a slice of authentic action which is represented on the 5 x 4 layout reel grid. You'll have a pick of 50 different ways to win, have the chance to win 1000x your stake amount, and see plenty of wins through the 96.64% return to player rate. Bonuses come in the form of expanding wild bonus symbols and free spins!
Mighty Kong Slot Game Theme
There's something special about online slots which celebrate iconic figures of our culture. While King Kong may be no Marilyn Monroe or Elvis Presley, the giant ape has still been an incredibly important figure in popular culture. Every few years there is a new King Kong film or game. Yet, no one has made an online slot celebrating our favourite ape as well as Pragmatic Play!
In 2019, we are swamped in culture, there's so much to choose from, but back in the days of the silver screen before Netflix came along, King Kong was a fairly big deal, in fact, he was a legend. Even for people who have never seen the film, they will still be able to detail a few specific scenes from the story.
With TV or film-themed online slots, the danger is always there that it won't be completely relatable if you haven't actually seen the feature, but everyone knows what goes on in the King Kong film, right? He climbs up a skyscraper dragging a woman in tow? That's essentially the story, so there's not all too much to understand. But to help you set the scene, we'll give you a brief introduction to the story to help you get the best out of the online slot experience!
King Kong wasn't always in New York, once he lived in a far more natural environment – Skull Island. Given that he was fairly sizable, he soon became a trophy for humans to hunt down. And that's exactly what he did. Although they didn't kill him on the spot, they decided that he would serve them better if they took him to NYC and made an attraction out of him. In the same way as Sea World think that they can tame killer whales, they believed that they could tame King Kong and it didn't quite go according to plan. After a fair few people coughed up to see the caged beast Kong escaped (it was always inevitable, wasn't it?). After Kong made his escape he went on a bit of a rampage, trashed a few planes, and scaled a few buildings before ending up on top of the Empire State building. Sadly, balance wasn't one of his strong points and he eventually fell to his death. The ending ensured there wasn't a dry eye in the house when the film first premiered in 1933! Although most people will be more familiar with the 1976 remake of the film which starred Jeff Bridges and American Horror Story's Jessica Lange.
It's worth mentioning here that Mighty Kong isn't an officially licenced game, which you can probably gather from the fact that it is called Mighty Kong instead of King Kong. Still, you get a good feel for the plot of the cult classic and as you can expect from an online slot from Pragmatic Play it has been finished to an incredibly high quality. And it is by absolutely no exaggeration that we are describing Mighty Kong as cinematic.
The Mighty Kong online slot was first released in March 2016, so there are definitely newer games out there, but as Pragmatic Play always use cutting edge technology to create their games, the online slot still shares the same appeal of games which have been released in 2019.
So, for anyone who doesn't find any appeal in cute slots, or online slots which keep the graphics light or breezy, Mighty Kong will definitely be up your street. With each spin of the reels you will appreciate the fun and immersive animations which pop up on the screen – especially if you win a cash prize!
The reels leave very little space for the background of Mighty Kong, so you can't expect all too much going on behind there. But it almost feels like you're watching a widescreen film with how it is laid out. And any fans of irony are going to love this feature; each of the five reels are reels of film! Well played Pragmatic Play, well played. Each image on the film reel will be a different symbol which includes different characters from the original plot. It's fairly easy to figure out who are the goodies and who are the baddies as you spin. So that the gameplay isn't all too complicated to follow. Either way, whichever standard symbol you'll match, you'll enjoy a cash reward! You won't need to watch out for the evil hunters, they still pay out a fair amount of money!
What you can see in the background is the setting of King Kong's homeland Skull Island. As you can imagine on a place untouched by Western civilisation is stunning. You will only get to see a brief glimpse of the trees, but that is all that is needed to set the scene. The soundtrack is fairly similar to the soundtrack from the original film which makes you feel even closer to the action.
Play Mighty Kong Mobile Slot 
Now you know all about the theme, we'll run you through how you can spin your way towards the £50,000 cash jackpot!
The 2016 online slot offers a 5 x 4 reel grid set up, where you will find 10 different standard symbols.
The lower-value symbols are A, 10, J, Q, and K, you will only be able to win a maximum of 80 coins by matching five of these. Which definitely isn't all too bad for a lower-value match, but let's face it, they're not all too exciting.
The higher-value symbols are much more generous, these are represented by the characters Jack Driscoll, Captain Engelhorn, Ann Darrow and Carl Denham with Ann Darrow as the highest paying symbol who can win you 1000 coins if you match 5!
Pragmatic Play couldn't have made the wild symbol to this game easier to spot, they've left it simply as WILD which is unmissable from the bright yellow lettering! In this online slot, the wild symbol can replace all other symbols aside from the scatter symbol. And if you were wondering when the big man himself would appear, on the reels, Kong will show up as the scatter symbol which will lead you into the bonus round which we will cover in more detail below.
There are 50 different bet lines with Mighty Kong, which is a great number if you like to increase your chances of winning by using more than one bet line. Just make sure that you are keeping within your budget as you spin.
As this online slot comes with a 96.64% return to player rate, you can expect plenty of frequent wins through the highly volatile game. While you may only be able to win 1000 coins by matching symbols in the main game, there's a lot to play for in the bonus round and with the bonus features!
Mighty Kong Slot Bonus Features
Expanding Wilds
Pragmatic Play definitely knew that the pressure was on when it come to creating the bonus rounds and features for Mighty Kong. So, they decided to mix it up from what you would be able to expect from their usual online slots; which is what makes Mighty Kong the best choice for players looking for something a little different!
The Wild symbol in Mighty Kong may be able to help you win more winning combinations by substituting other symbols on the reels, but that isn't all that the ape has up his sleeves. If you are lucky enough to see Kong on the third reel, the wild the wild will expand filling the whole real! However, it won't help every time. The super wild feature will first determine if there are any potential wins on the reels, if there is none there, the wild won't expand. Technically, this isn't a bonus feature, but it is definitely worth mentioning as it can help you to win a massive amount of cash!
Free Spins Bonus Feature
While the Expanding Wilds aren't the best bonus feature you could ever hope for. There is definitely a lot to be said about the free spins bonus feature, and we will tell you all about that right now! The free spins round is unlocked by using the scatter symbol (Mighty Kong). You will need to find at least 3 of Mighty Kong to unlock the bonus rounds.
Pragmatic Play really have gone all out with the animations here, Mighty Kong will literally leap off the reels and you'll get a good impression of what it was like for those people in New York City to have a giant ape running at you. Thankfully, you will get out alive, and maybe with a few extra 00s in your coin balance!
But that isn't the only visual treat from the bonus round, as you move away from the main reels, you will get to see the inner mechanics of a film camera. Then you will be presented with a range of options to choose from on the silver screen.
The great thing about the bonus free spins, is you get to choose how you'd like to play the free games each and every time you unlock them.
Some players prefer big multipliers, while some prefer larger numbers of free spins. Pragmatic Play have allowed you to choose the perfect way to play.
The higher the multiplier you choose, the fewer free spins you will get to use. The maximum amount of free spins is set to 40 with a low multiplier, while the highest multiplier you will get to play with is 8x. But don't worry, there are plenty of options in between if you would like a nice balance of the two.

About the Developer - Pragmatic Play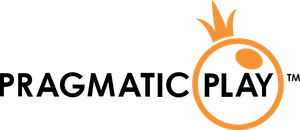 While no one can really say who is the biggest online slot developer, no one can deny that Pragmatic Play are now amongst the industry leaders. Unlike most of the other major game developers they only started out in 2007. However, their portfolio easily beats the like of Eyecon and Microgaming. With over 100 online slot games in their portfolio, they are production machines!
Each of Pragmatic Play's online slot games runs with a different theme, but they definitely have their own style which you will have noticed if you have played any of their other popular online slot games such as Da Vinci's Treasure, Great Rhino, Peking Luck or Wolf Gold. Our customers cant get enough of them at Money Reels and we are always keen to showcase each new addition from Pragmatic Play.
But online slot games aren't all that Pragmatic Play get up to, nope. They also offer a wide range of other entertainment in both the offline and online world. If you have spent any amount of time playing on traditional slot machines, there's a high chance that you will have played with one of their physical machines or sat at one of their roulette tables!
Yet, in 2019, everyone knows that if you are looking for the best experience from a slot machine, you don't even need to leave your sofa! Pragmatic Play are dedicated to ensuring that their online slots are just as enjoyable to play on mobile as they are on desktop and mobile. The mobile versions of their games are never created as an afterthought. Instead, they are made with mobile users in mind, this allows players to get the same visually spectacular and immersive gameplay experience as they previously enjoyed.
Pragmatic Play rely on Innovation and dedication to be the cornerstones of their business model, which proves how important the release of every new online slot is to them. Even if they have made a commitment to putting out at least two new games each month! Now that's pretty impressive.
Going back to Mighty Kong, here's what Pragmatic Play had to say about the online slot over on their website where you can try out the game for free. You can probably tell that they are just as excited about it as us at Money Reels!
"Attack the giant gorilla in his own lair in Mighty Kong, the 4x5, 50 lines video-slot. If WILD is on the middle reel it expands to fill the whole reel and when you get the chance to meet Mighty Kong himself, he will take you on journey around the world in the Free Spins round, where you can select up to 40 Free Spins and up to 8x multiplier."
Games Similar To Mighty Kong Made by Pragmatic Play
The online slot world definitely isn't short of Action, TV and Film-themed slots. So, thankfully there are plenty of alternatives to Mighty Kong if you didn't feel that the gameplay experience was for you. While not many online slots can match up to Mighty Kong with their graphics, there are a few which offer more exciting bonus features. We'll run you through the top ones from Pragmatic Play! Remember you can always try the games out for yourselves over on the game developers website before you play for cash on Money Reels!
Sadly, Pragmatic Play haven't made any more slots dedicated to giant apes, but they've certainly explored the habitats of a few terrifying animals which you wouldn't like to charge at you!
Here's the top two alternatives to Mighty Kong from Pragmatic Play!
Great Rhino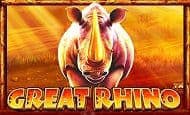 While there may never have been any cult classic films about Rhinos, I think we can all agree that they are pretty awesome creatures anyway. Which is why Pragmatic Play chose the great rhino to take their lead in the Great Rhino online slot. But let's face it, it would be pretty silly if they chose any other animal wouldn't it? Anyway, it doesn't quite match up to the visual experience you got with Mighty Kong, but the online slot still got plenty of outstanding reviews and has managed to keep in the top spots of the most popular lists! That's probably due to the fact it's a solid 5 x 3 slot game with 20 different ways to win, and a 96.53% return to player rate. The majority of the great reviews poured in due to the bonus features, however, they are incredibly similar to what you can expect from Mighty Kong. Either way, Great Rhino is a solid slot and a solid alternative to Mighty Kong.
Jurassic Giants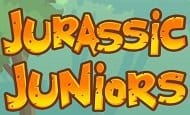 if you were looking to get the fear from an online slot, you'd definitely be in the right place on the reels of Jurassic Giants slot by Pragmatic Play. It is by no exaggeration that we are calling Jurassic Giants massive! They seem to have supersized everything to match the stature of the T Rex. The reels are larger with a 6 x 4 grid, and there are 4096 different ways to win the game! All of that is offered with a nice and tidy RTP of 96.03%. If you thought that all of that was exciting, we haven't even got onto the bonus round yet! There, you will get to witness a battle between the T Rex and woolly mammoth! But you won't have time to be terrified, you'll be more interested in what you can expect to win from this super generous online slot game. We'd definitely class this online slot as the best alternative to Mighty Kong – but you can figure that out for yourselves. However, bear in mind that it is a little more complicated than most due to the higher number of symbols which you will need to play with.
Similar Games To Mighty Kong By Other Developers
If you were looking for more exclusive monkey action, other leading game developers have you covered! In fact, they have cooked up quite the serving of competition for Pragmatic Play with their online slot games.
There are plenty of Kong-themed slots online today, but we have chosen the best two for you to try out for yourselves.
King Kong by NextGen
When it comes to Kong-themed games, Mighty Kong couldn't have had much closer competition than King Kong by NextGen gaming. However, this game wasn't designed to be a great online slot for everyone to enjoy. This one is definitely for the film buffs! As you spin the reels you will be able to see clips from the 1933 version of the film as NextGen went through the efforts of getting a licence. But, in terms of actual gameplay, it is a slight let down compared to Mighty Kong, as the graphics don't quite compare, neither do the stats. The return to player rate is lower with King Kong as it is set to 95.14%, and there are also half the numbers of bet lines. Yet, it's still a great consideration if you are looking for a little bit of variety!
King Kong Fury
We have yet another contender from NextGen Gaming on the list! But you shouldn't see King Kong Fury as a sequel to the first game. Instead, they have cooked up one of the most contemporarily immersive online slot games they have in their portfolio. The game developers certainly went the extra mile, maybe this game by NextGen was a bid to steal the limelight from Mighty Kong? Either way, it works out best for our players as now they get two options of solid King Kong-themed slots to choose from. There's the same amount of pay lines, as the game also offers 50 different ways to win, and the reel is also a 5 x 4 reel grid with super sharp graphics. Another inventive albeit a little strange incentive to play the online slot, is that NextGen also felt compelled to throw some dinosaurs into the mix! They've definitely never been part of the King Kong story before! Another slight drawback is the slightly lower return to player rate of 95.37%.