Reel Talent UK Online Slot
Play Now and Win up to 500 Free Spins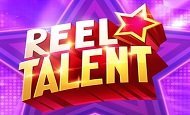 Reel Talent is a 5 reel, 20 payline slot game with a 96.03% RTP. This UK Online Bonus Slot comes with Wild and Respins. 
Go to: All Slots | Fluffy Favourites | Fluffy Too | Fluffy Fairground | Wolf Gold | Shaman's Dream
Reel Talent UK Online Slot
Just for the Win created a winner with their talent-themed video slot designed to put you at the heart of the action in the 5 reel slot offering a 96.03% RTP, 20 different bet ways and a maximum jackpot of 121,500 coins. Play Reel Talent on Money Reels today which is home to over 550+ slot games. Our other top games include Starburst Slot, Bonanza, and Wolf Gold.
Wondering how best to revel in your love with entertainment TV when X Factor and Britain's Got Talent are off air? Just for the Win have paired up with Microgaming to provide you with the perfect solution. With their most innovative slot yet, the winners won't have been the ones that have sung their heart out, the only winner will be you as you enjoy the unique bonus features to this online slot.
Reel Talent was released in November 2018 and reinvented the bonus feature magic to what we have been seeing from Just for the Win's previous games. You'll see innovative bonuses and intensely stunning graphics as a hallmark in every one of Just for the Win's games. Yet, Reel Talent has the most enthralling modern feel of all of their current titles.
Just for the Win may be relatively new to the online slot world, however they are quickly making a name for themselves for their commitment to putting out only the best content and listening to the feedback from slot players to give them exactly what they want through their online gaming experience. This is why you will find that Reel Talent along with their other online games are some of the best to play on Money Reels.
While you will be bowled over by the graphic quality, it is the unique characters which act as the symbols on the reels which you will fall in love with. There are no standard symbols on Reel Talent, instead, each symbol run with the entertainment theme. From guitars to microphones, to wolves shredding riffs, to the Derren Brown of rabbits. There's a massive visual appeal to Reel Talent, but the rewards from playing the slot are just as impressive.
Reel Talent takes the form of a 5 x 3 grid slot, which offers 20 different bet lines. Play on one or play on them all to increase your chances of winning. Set your stake amount accordingly between the minimum stake amount which is set to 10p, or if you are feeling lucky, you can place down £100 on every pay line. While there are slots which will allow you to play with much less and much more, Reel Talent is perfectly set up for mid-range betters.
If you're tired of the same old format of bonus rounds, prepare to have your mind blown with what Just for the Win has created. Instead of your usual free spins offers, you will be able to enjoy the re-spins and super spins bonus which definitely mix up the game play along with the symbol storage. If you've never played with symbol storage or super spins before, we've covered what that means for the gameplay and your chance to win big down below. But it is highly likely that you will go as wild as the audience who are waiting in the wings to cheer you on through your wins big or small. However, considering that Reel Talent is a very generous slot with a high volatility you will be able to enjoy many big wins. The RTP is set to 96.03% so if you like to win frequently, Reel Talent is definitely the online slot for you. With the high-value symbols in the games being as exciting as the special symbols, there is definitely a lot to play with when it comes to Reel Talent.
The bonus feature you will want to trigger the most is the Solo Performance Superspin bonus which works a lot differently to your average bonus rounds. The maximum coin jackpot is won through the bonus round by matching three consecutive wins with the lion symbol (the highest valued symbol aside from the wild), and then having the Super Spin bonus being triggered. With Reel talent, the symbols which allow you to win will be stored.
For the biggest wins, the symbols in the Solo Performance Superspin round will all need to be the same. If you're lucky enough to only see the lion, you will get to win a 605.25x multiplier which will be applied to your original stake amount when you entered into the Superspin round.
Play Reel Talent Mobile Slot
With Reel Talent Just for the Win combined everything which slot fans love about online slots and the thrill of entertainment shows. While X Factor and Britain's Got Talent may not be for everyone, the theme of the slot is hardly niche, which was just one of the contributing factors to Reel Talent's popularity.
The graphics are beyond what most game developers are putting out currently, so you can expect the next level in gaming with Reel Talent. The authentically designed slot will take you to a stage which looks remarkably similar to the ones on which you've seen hearts get broken and dreams being made. But there will definitely be no tears when it comes to Reel Talent, you've everything to gain and nothing to lose.
The contestants aren't exactly typical of what you would find on X Factor either. But maybe viewing ratings would sky rocket once more if audiences could see fire breathing crocodiles and wolves on guitar, not to mention a rabbit who can play magic tricks. Now no one can dispute that that's talent, making dog acts such as Ashleigh and Pudsey seem unremarkable.
Rather than making the reels completely separate to the background of the online slot, the game designers made it so that the reels blend into the onstage action helping you to feel like you are inches away from the showbiz action.
Usually with online slots, your win amounts in the standard gameplay won't depend on your stake amount. So, there is a little extra added incentive to bet higher in Reel Talent, as each win will depend on the size of your stake amount. Instead of granting you a set number of coins, you will instead win multipliers. For this reason, Reel Talent may be better suited to players who are playing with higher budgets. While online slots in the Fluffy Favourites franchise may be more suited to those playing with smaller budgets.
Each of the symbols you will see on the reels offer a different multiplier which will be applied to your original stake amount.
In order to high to low value here are the symbols and characters which you can meet while you spin the reels to Reel Talent.

Reel talent symbol
3 = 1.5x multiplier
4 = 10x multiplier
5  = 50x multiplier

Lion symbol
3 = 1.2x multiplier
4 = 6x multiplier
5 = 15x multiplier

Crocodile symbol
3 = 1x multiplier
4 = 5x multiplier
5 = 12x multiplier

Wolf symbol
3 = 0.8x multiplier
4 = 4x multiplier
5 = 9x multiplier

Magic rabbit symbol
3 = 0.7x multiplier
4 = 3.5x multiplier
5 = 7.5x multiplier

Microphone symbol
3 = 0.6x multiplier
4 = 2.5x multiplier
5 = 5x multiplier

Flaming torch symbol
3 = 0.5x multiplier
4 = 2x multiplier
5 = 4.5x multiplier

Guitar symbol
3 = 0.4x multiplier
4 = 1.5x multiplier
5 = 4x multiplier

Pack of cards symbol
3 = 0.3x multiplier
4 = 1x multiplier
5 = 3.5x multiplier

The highest value symbol in the slot; the Reel talent Logo is also the wild symbol to the game. Which will grant you 50x your stake as well as being able to remove and replace every the other symbols which appear on the reels.
It would be fairly problematic if Reel Talent came with a terrible musical score, but thankfully, there's no issues there, as the music which will allow you to slip further into the gameplay is as mesmeric as it gets. Instead of the usual crass Pop music you will find on the X factor, you'll be able to enjoy a cinematically sweet and ambient soundscape which is all to inviting to slip into.
The reel sound effects have been kept fairly minimal, aside from when you enter into one of the Super Spin rounds. You'll be able to hear gameshow style sounds as you complete every win, but the energy behind the slot really amps up when you're moved away from the main gameplay which seems to happen at the speed of light. You'll be glad of the fast-paced action speeding its way into the excitement of the bonus features.
Now we have ascertained just how exciting the animations and feel of Reel Talent is, we can move onto how much the bonus features add to the hype of Reel Talent.
Reel Talent Slot Bonus Features
Storage symbols may be new, but they are super easy to understand.
The symbols which will be stored by this feature are the symbols which make up your winning combinations while you are playing the standard game. After every three wins, you will be taken into one of the three bonus rounds.
How much is up for grabs in the super spin rounds is dependent on the symbols you have stored. If all three of your last wins were the highest valued symbol the you will win the jackpot prize to this game.
This feature makes up for the lack of free spins in Reel Talent, but who needs free spins when you have superspins which significantly increase the amount you can expect to see hitting your coin balance. Any of the symbols in Reel Talent can be used in the super spin round apart from the Logo which acts as the wild card.
There are three different super spins rounds which include:
The showtime Super Spin using three types of symbols
The Big Stage Super Spin using two types of symbols
The Big Stage Super Spin uses only one symbol and will be able to win you the most amount of money. Using this feature you can win 121,500 – that's the highest prize available through Reel Talent.
However, there's still a lot to play for in the Showtime Super Spin and Big Stage Super Spin round.
Obviously this style of bonus feature isn't going to be for everyone, but for those who like to play with new and innovative bonus features it comes highly recommended. It's a great step away from the traditional online slot to a more exhilarating video slot which really is the best of both worlds.
Reel Talent Developer - Just For The Win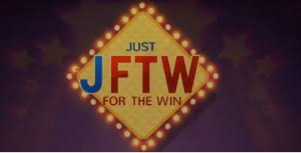 Just for the Win haven't been around for as long as many of the other leading game developers, but there is no evidence in their titles that they are fresh from inception. Just for the Win have established themselves as industry leaders with their HD graphics, unique concepts, and seemingly never-ending amounts of imagination which they pour into their games.
The company which was established in 2016 includes some of the leading talent in the UK which has allowed their online slots to be internationally recognised. With their perceptibly clear intention to make waves with their online slots, it's hard not to be bowled over by the innovation behind their releases.
Even though there are only 9 titles in their portfolio, they have still presented reel fans with tonnes of options when it comes to exploring new worlds. Lucky Links, Rainbrew, Icy Gems, and Rainbrew offer a more traditional style of slot game, whereas titles such as Deco Diamond's take you down the aesthetic road of the art deco movement. For action-themed slot fans Temple of Tut and Amazing Aztecs definitely shouldn't be looked over either.
After the release of Reel Talent which is currently their third popular slot behind Icy Gems and Deco Diamonds, here's what they had to say:
"Welcome to Reel Talent, a 5 reel game with 20 lines that feature Re-spins, Symbol Storage and Superspins where talented performers all try to make it to the big stage.
Every winning symbol is stored in the Symbol Storage and a Re-spin is awarded. When three symbols are stored, the player is awarded a Superspin. The Superspin has three different levels and only contains the stored symbols. Three different symbols award the Showtime level, two different symbols award the Big Stage level and if all of the stored symbols are the same, the player wins the Solo Performance level where massive wins are guaranteed!"
Similar & Related Games to Reel Talent
Tired of Reel Talent or ready? Feel like it's not quite for you?  Here are the next best options provided to you by Just for the Win, Although, lets face it, each one of their titles is a winner.
Icy Gems Video Slot by Just for the Win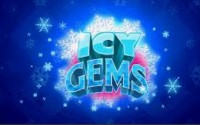 2018 was a busy year for Just for the Win when they brought out their most popular online slot yet. It is easy to see why Icy Gems is more of a winner to slot fans with the more neutral theme, rather than appealing to a niche audience of people who happen to like online slots and entertainment shows. You can expect a very similar set up with the gameplay and the way the bonus features on the 5 x 3 slot. Icy Gems offers the same storage symbols, super spins and re-spins in place of the more traditional bonus features and free spins. Just as with Reel Talent, there are 20 different bet ways and a similar RTP rate.

Goldwyn's Fairies Video Slot by Just for the Win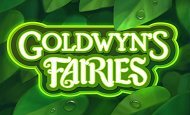 Just for the Win used Goldwyn's Fairies slot to kick off their portfolio at the start of their career, the game certainly turned a lot of heads and indicated that Just for the Win weren't just your average game developers. You'd expect that there would be a few signs to tell you that the game was their debut, but the flawless gameplay is still enjoyed by many Money Reels players today. With Goldwyn's Fairies there's an extra touch of magic as you progress through the game guided by the helpful fairies who will lead you to the fairy Godmother. You'll need to meet the fairy Godmother to have the best chances of cashing out with a significant amount. Once again, the bonus features are fairly similar to what you will get from Reel Talent, which seems to be a trend with Just for the Win's games.
Sidewinder Video Slot by Just for the Win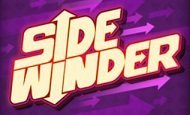 Sidewinder is a little different to the other online video slots created by Just for the Win. Yet, it will take a little time to get to grips with before you can fully appreciate what sidewinder has to offer.
If you didn't appreciate how few ways to win there were with Reel Talent and the other titles by Just for the Win, the 1125 different bet lines will surely be enough. With a 96% RTP sidewinder is a remarkably volatile slot and there's much to be won. However, you'll get a slightly less exciting visual experience. Just for the Win have stripped the game back to almost a classic online slot but not quite! Unlike with Reel Talent you will get free spins which work together with the wild to create expanding wilds and really transform the game play experience. Massive wins can be made with Sidewinder which will show you a very different side of Just for the Win's creativity.

Similar Games By Just For The Win
If you are looking for a different entertainment-themed slot by another game developer, there are a surprising number of other options for you to explore which have a totally different take to Reel Slot. However, by looking at the other entertainment-themed slots it's easy to see how unique the game was.
The X Factor Jackpot Online Slot Designed by Ash Gaming
There's no prizes for guessing what the X Factor Jackpot online slot is about. Instead of keeping the slot completely animated, you'll see clips, and footage which will take you back to some of your favourite moments of the show. However, as with most franchised games, the X Factor Video Slot has a slightly lower return to player rate of 92%, but there is still a lot to play for considering that you can win up to 100,000 coins in the jackpot round.
Britain's Got Talent Online Slot  by Playtech
You'd expect a game which was released in 2014 to be slightly dated, however the Britain's Got Talent online slot by Playtech still carries the same fresh contemporary appeal of Reel Talent. Yet again there's a low RTP which is slightly higher than the X Factor slot at 92.52% and the jackpot is even higher at 500,000 coins! You can always run through the slot on demo mode before you decide if Britain's Got Talent is for you.
Playing the Reel Talent Online Slot on Mobile vs on Laptop & Desktop
Due to Just for the Win's commitment to creating stellar releases designed to provide the maximum amount of enjoyment for players, it should come as no surprise that the game is just as pleasurable to play on your handheld device as it is on desktop or laptop.
Reel Talent News
Shortly after the release of Reel Talent the Chief Product officer for Just for the Win commented on the much anticipated slot:
"We are very excited to see Reel Talent being rolled out to the public. The game offers the highest frequency of big wins in our portfolio to date, which brings plenty of excitement from the very first spin. The Symbol Storage feature leads the player through respins to the game's thrilling Superspin feature where the bright lights, animations and sound effects pave the way to the next level of the game where the main show awaits."