Stampede UK Online Slot
Play Now and Win up to 500 Free Spins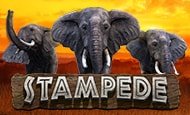 Stampede is a 5 reel, 243 payline slot game with a 95.2% RTP. This UK Online Slot was released in December 2016 by Eyecon and comes with Free Spins and Free Games can be retriggered a maximum of 15 times.
Go to: All Slots | Fluffy Favourites | Fluffy Too | Fluffy Fairground | Wolf Gold | Shaman's Dream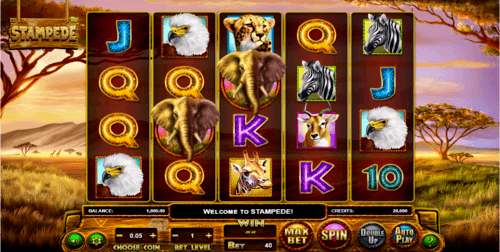 Stampede UK Online Slot
Money Reels are proud to present Eyecon's wildest online slot yet! With 243 different ways to win, a generous return to player rate of 95.26% and 5 x 4 reels, there's plenty of reasons to keep on spinning on this adventurous slot which will transport you to the arid planes of Africa! There's also the 50 / 50 bonus and free spins to play for!
Stampede Slot Game Theme
Many of the best online slot games take place in adventurous and exotic lands, Eyecon's popular slot Stampede is one of the wildest ones that you will be able to find on Money Reels. While you may not be brave enough to take a trip to Africa in real life, playing Stampede requires less bravery!
With the ability to play from as little as 25p, Stampede will be much cheaper than heading to another continent too!
Once you hit play on Stampede you will start to appreciate why Eyecon have chosen to run with this theme. It offers players to get up close to some of the most majestic creatures that have ever existed. Even though it may look like it's all about the elephants with this game, plenty more wild animals appear on the reels as symbols.
When it comes to Eyecon games, usually, they don't seem to go all out on the graphic quality of their online slots. But with Stampede they clearly went the extra mile to create an aesthetic delight. The background of the reels is a stunning sunset which has lit up the sky and, in the process, cast a sun-soaked haze amongst the African wilderness where you could easily imagine the animals in Stampede grazing, or whatever else African animals get up to. So, if you are used to the visuals of Fluffy Favourites or any of Eyecon's any other games, prepare to be absolutely blown away. Their general light and breezy style has been polished to give you an incredible HD visual treat!
Another way in which Stampede differs from their other games, is they have made sure that the soundtrack and soundtrack are as immersive as possible. Not only will you hear the sounds of the wild, you will also be treated to authentic, soothing African music!
It is perceptible that a lot of blood, sweat and tears went into the creation of Stampede in the Eyecon office, with a stunning vibrancy to the aesthetics, your eyes won't quickly tire of the serene settings. Eyecon have even gone all out when it comes to the reels with intense lettering in the distressed wooden frame.
The attention to detail with the theme is definitely impressive, even if Eyecon have slipped some standard symbols onto the reels. However, for the wild creatures which you will see on the reels, you will get to see them depicted in an incredibly life-like fashion.
Play Stampede Mobile Slot
Now you have a good idea of what Eyecon created with their theme, we will help you to get acquainted with how the online slot game works.
Usually, you will see a 5 x 3 reel format from Eyecon's games, however, with Stampede, they have chosen to switch it up just a little bit to offer you a 5 x 4 reel grid. This means that there will be more symbols on the reels which may make it a little harder for you to make a winning combination. But the whopping amount of pay lines on this game will more than make up for it. There are 243 bet lines to choose from with Stampede. While some people may prefer to just play with one, it's always nice to have the option to increase your chances of winning with Stampede. It's a given that you will see more wins if you place a stake on multiple pay lines – just make sure you are still playing within your budget range while spinning the reels on multiple pay lines.
There are ten different standard symbols with the Stampede online slot. As we mentioned before, Eyecon have thrown in a couple of alphabetical and numerical symbols. These symbols will be the lowest paying in Stampede. With the letters and numbers the max you will be able to win by matching 5 of these will be 8 coins. But don't worry, the animal symbols are far more generous with what they pay out!
Here's a run down of the highest paying symbols from highest to lowest.
Lion symbol – 5 matched = 40 coins
Cheetah symbol – 5 matched = 32 coins
Rhino & water buffalo symbol – 5 matched = 20 coins
Still, those aren't the highest amounts that you will see from making winning combinations in main modes of play on an online slot. But there are plenty more reasons to play the Stampede online slot which we will introduce you to now.
If you were wondering where the African Elephant is at this point, don't worry, it still appears on the reels, you will also be able to win a max of 50 coins by matching the African Elephant symbol. It will also be able to unlock the free spins round which we will go over in more detail down below! But when the game is unlocked, you will soon start to see why Eyecon chose 'Stampede' for a name for this online slot as this is exactly what you will see when the elephant springs into action in an excitement animation which makes you glad that you're looking at the elephant from behind the screen instead of being in the way. That won't stop the elephants running straight at you!
There is also a separate substitute symbol on Stampede which is represented by the sun. This symbol can replace every other symbol aside from the elephant trigger symbol. However, you will only see the sun symbol appearing on the second, third, and fourth reels.
Stampede Slot Bonus Features
Eyecon are a game designer synonymous with simplicity, so it should come as no surprise that they have left their bonus features a little on the light side as they usually do! While some of their online slots come with more than one bonus features, with Stampede they've kept it really quite minimal with their classic free spins bonus feature!
Unlocking the free spins bonus round to Stampede will require you to find three or more of the African Elephant. Unlike with most games where how many free spins you will get depends on how many trigger symbols you find on the reels, with Stampede, things are a little different. The online slot gives you the option of how you would like to play the slot game.
You will be presented with 5 different options. Each of the different options gives you a different amount of spins and a different size multiplier. For example, if you choose 20 free spins you will only get a 2x multiplier, if you choose 5 free spins you will get a 10x multiplier.
Now that's not something that we've ever seen before at Money Reels, so the novelty of choosing your own bonus perks is definitely new! If you are feeling lucky, we'd definitely advise going with the fewer spins and higher multiplier! However, chances are you won't walk away from any free spins round without your coin balance being boosted.
However, that's not all that's on offer from the Stampede free spins bonus round, nope, there are not one, but two other nice perks on offer. The first one being that you will be able to retrigger the free spins if you find another three elephants while you are playing in free spin mode. However, the amount of times you will be able to do this is capped at 15.
While creating any winning combination while in the free spins mode is sure to make you happy, if you create a winning combination with a wild your wins will be boosted by either a 2x or 3x multiplier! The chance to land yourself some serious cash is definitely there in the free spins round!
The second bonus feature which you will get to take advantage of in Stampede is the 'Double Up' or the 50 / 50 gamble feature. Anyone who is familiar with Eyecon's other slot machines will probably already be very familiar with this feature. You'll get the chance to use the 50 / 50 feature every time you create a winning combination in the main gameplay. You don't have to play with the feature, but the option is there if you're feeling lucky. It's a great way to increase your win amount.
Once you've chosen to use the feature, you will be presented with two options, pick the best one to double your money. But be careful, because the wrong option will make you lose your win entirely! There's no going back. If you are successful on the first gamble, you will be able to use this feature five times to see how big of a multiplier you can get!
About the Developer - Eyecon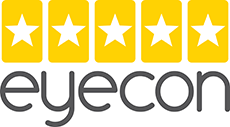 Eyecon is the game developer behind most of the successful games you will play on Money Reels. There are many online slots in their portfolio which stand as a testament to their innovative talent.
Online slots weren't always popular, especially back when Eyecon started out back in 1997, back then they didn't turn their attention to developing online slots. Instead, they made their design debut by creating a Sci-Fi first person shooter game that was an instant hit with the internet. In the first year after the release, the game saw over one million downloads. But if you think their game 'Gore' was popular, you should hear the impressive stats on how often their online slots are played!
Last year in 2018, the reels on their games were spun over six billion times! That number is almost too big to contemplate! Currently, their most popular online slots include Fluffy Favourites, Fluffy Too, Beez Kneez, Enchanted Prince, Temple of Iris, Irish Luck, 99 Time and White Wizard.
Temple of Iris was the first online slot game to be released back in 2003, however it wasn't long until Fluffy Favourites came along and changed the landscape of online slot games forever. Even though Eyecon always seem to like keeping the gameplay to their slots simple, it is the depth in which they explore the themes of the games which you will truly enjoy about Eyecon's games. While they like to run with the cute and cuddly theme for some, with other online slots you get pure, unfiltered, authentic action.
While it is hard to determine who the biggest game developer in the world is, it Is indisputable that Eyecon are one of the biggest in the UK. Yet, the global brand has conquered many different jurisdictions, countries and languages. Their global domination may have also had a little to do with the fact that they also have offices in Australia and in the Channel Islands. So, Eyecon literally work around the clock to put out stellar releases such as Stampede. They currently have around 60 games in their portfolio, but in the next few years, we should expect plenty more from the game developer.
Going back to Stampede, here's what Eyecon had to say about the game over on their website where you can try a demo of Stampede for free. You can tell that they are just as excited about it as we are at Money Reels!
"There are loads of wild animals in addition to loads of wins in Stampede Slots, so spin it to win it today! This exotic online slot game follows the African Big 5, with some incredible 3D graphics and a beautiful sunset in the background to accompany your play. Most noteworthy, there are FREE spins, multipliers and more, giving you extra chances for enormous wins. In conclusion, you'll go on a one-of-a-kind safari adventure and have a great time online when you play Stampede Slots. Good luck!"
Similar Games To Stampede Made by Eyecon
There are tonnes of online slots dedicated to animals, I mean, lets face it, they're infinitely better than people. So for the perfect escape from humanity, why not spin the reels in the company of some of the most awesome animals on the planet!
As Eyecon have pretty much covered every theme with their portfolio, it should be no surprise that they've covered the animal theme more than once. We've picked out the best alternatives there are out there to Stampede. You'll notice that some of the features are incredibly similar to Stamped, but that's because they like to make sure people who play on their reels get to experience reimagining's of some of their classic features.
Stampede Jackpot by Eyecon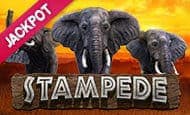 As ever, with the Jackpot version of an online slot, the main two differences are how much you can win with the jackpot and the return to player rate. In fact, those are the only two differences between Stampede and Stampede jackpot. You won't just get the chance to win a fixed coin amount in the jackpot, instead, you will get the chance to trigger the progressive jackpot prize which is constantly growing! It is not uncommon to see these kinds of progressive jackpots paying out anything up to four or five figure jackpots. However, jackpot versions aren't for everyone as the return to player rate drops to 89.9%.
Similar Games To Stampede Not Made by Eyecon
We are sure that Eyecon won't keep us waiting for all too long before they present us with yet another brilliant animal-themed slot. But considering that you're a little light on Eyecon alternatives if you want to get up close and personal with some wild animals, we've scoured the web and found the best games for you to play.
Hot Safari by Pragmatic Play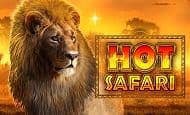 With Stampede, the primary focus was definitely on the African Elephant, however, all animals are equal in the eyes of Pragmatic Play. Their popular online slot shares many similarities with Stampede, however, there is also plenty that will set the gameplay experience apart for you. Just like Stampede, there isn't all too many bonus features to play with, but the ones Pragmatic Play have included still add a lot to the game. One way which Hot Safari doesn't really compare to Stampede is visually, as you will have noticed at the start of this review we went all out telling you how amazing the graphics were in Stampede, so Pragmatic Play definitely had a lot of competition in this department. While we couldn't say that it is the best alternative to Stampede, if you're looking for variety, you probably won't be disappointed.
Wolf Gold by Pragmatic Play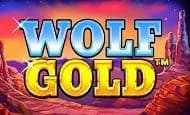 Pragmatic Play definitely upped their game when it came to Wolf Gold, while Hot Safari may have been the closest in the terms of themes, Wolf Gold slot is a brilliant game which loosely shares the theme. But instead of finding yourself in the heart of Africa, you will travel to the slightly cooler lands of North America. There's a reason why it is one of Pragmatic Play's most successful games, it has even picked up a fair few awards since the online slot was first released! Instead of lions, elephants and rhinos on the reels, you will see plenty of Native American symbols so you'll get a nice culture hit as you spin the reels. Up to now, Wolf Gold is the most impressive game in terms of bonus features as you'll get to enjoy plenty of multipliers and free spins. There's also a slightly higher RTP of 96%. And if that isn't a good all-rounder, we don't know what is.
Jungle Spirit: Call of The Wild by Net Ent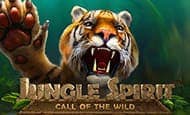 Just in case you were starting to wonder if we were being biased towards Pragmatic Play, we'll include an online slot game from yet another Industry-leading giant Net Ent. Their name is often seen alongside many popular games. Call of Wild just happens to be one of those games, you'll find no disappointment as you spin the reels on the slightly darker themed game. Because lets face it, the Savannah isn't as nice and pretty and happy as the Lion King would have you believe. It must be fairly terrifying, and that is just what Net Ent have shown you with Call of the Wild. The online slot offers you the same amount of pay lines as you saw with Stampede, but there is a much higher return to player rate of 96.47% along with plenty of other incentives in the form of exhilarating bonus feature and expanding wilds. There's a fair amount to learn with Call of the Wild, so it may not be for everyone, yet if you found that Eyecon's online slots were far too simple, Call of the Wild slot may just be the perfect online slot for you.
Stampede Slot On Mobile
Eyecon never like to do anything by halves, and they certainly haven't when it comes to ensuring their players can enjoy their slots, whatever they are playing on.
So, if you like to take to the reels on the go or finish off a winning streak that you were enjoying on your laptop, you definitely won't have any problems when it comes to Stampede on mobile.
As the game isn't all too old, it was perfectly adaptable to be played on mobiles which have the ability to support HTML5 games. If you've got a smartphone, the chances are you will be able to spin the reels without a hitch.
Play in landscape or portrait mode for a visually stunning experience!
Stampede In The News
It will be fairly rare for you to see an online slot on the front page of a newspaper. But there are still a fair few slot review website who were all keen to share their opinion on Stampede.
Here's what Online-Slot.co.uk had to say

"Stampede is something of a departure for Eyecon – the improved design is a big positive. The visuals are nicely done and there's a jaunty, African backing track. The features don't have the variety of some slots in the Eyecon catalogue but the free spins round is solid enough, especially as you can alter the volatility.
Stampede is very good safari slot – get lucky with the free spins and it can live up to its name and deliver a Stampede of coins if the big multipliers work their magic."