The Lab UK Online Slot
Play Now and Win up to 500 Free Spins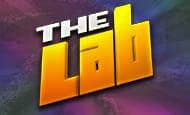 The Lab is a 5 reel, 15 payline slot game with a 96.3% RTP. This UK Online Slot comes with Free Spins, Respins and Wild feature.
Go to: All Slots | Fluffy Favourites | Fluffy Too | Fluffy Fairground | Wolf Gold | Shaman's Dream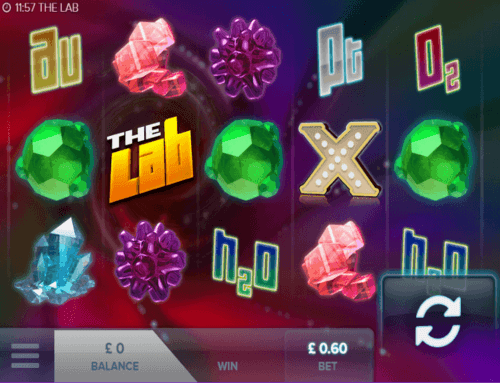 The Lab UK Online Slot
In this future world the scientists are busy in trying to make gold by combining different molecules and elements. You will be in the role of lab assistant in this slots game. You will have to help your boss scientist who has been trying for many years to combine elements to make gold. Help your boss in combining different molecules so that he may be able to make some progress in his aim towards making gold by mixing elements. This slot will let you experience the fun and geeky fun of a scientific laboratory. Learning science was never so fun before and the word of science , molecules and a laboratory gave away a boring touch however in this slot this laboratory will change the way you perceive these laboratories. Among subjects the subject of Chemistry is normally taken as a most boring one however after playing this slot Chemistry might be your favourite subject.
The Lab Developer - ELK Studios
Despite the fact that it was launched in 2012, Elk Studios is now ranked among the top slot developers. Other similar games from Elk Studios include Valkyrie UK online slot game, Wild Seas, Wild Toro slot and Lake's Five etc.
Play The Lab Mobile Slot
It is a must play for players who have an interest in science and especially chemistry. You will be experimenting with different elements and molecules in this slot in modern and state of the art conditions. Keep those reels spinning and don't lose hope if you don't win because there were scientists who spent their whole lives trying to make gold from elements but they did not succeed. So keep up your spirits and keep the molecules mixed in different combinations, you never know when the formula works out and a new precious element is formed. Who knows it maybe Gold itself? The secret to success in this slot is never giving up. Test your chemical mixing skills on Money Reels and be ready to win great rewards and bonuses. This slot has got 5 reels and 15 betways and a promised RTP of 96.30%.
The theme and gameplay of this slot is all about a future-oriented lab which has got the latest equipment and a modern look. The modern look is evident from the graphics and the animations that bring the modern lab to life. This slot will give you a tour of the molecular world where you will feel the power of these molecules which you cannot even see in your daily lives. You will realize how powerful these molecules are whose value we don't even realize and how these molecules support the different powers of nature. This slot will also make you meet the great Scientist who whole life has been spent in the efforts of making Gold by mixing elements. He is just a little distance behind achieving his aim. You as his lab assistant can help him achieve the right amount of molecules and the right mixture that can help you both in forming Gold Molecules. Be very excited because this apparently boring lab and chemistry session can totally change your fortune if it works out for you. The reels should be spinning at all times, who knows at which moment the elements get mixed and you just might score a big win for yourself? This slot has got a genre of Sci-Fi. The background shows the molecular world with animations and a whirling storm of different atoms and molecules. It makes you realize the importance of these tiny elements which make up our universe and that without them how our universe would be incomplete. The plum coloured background gives away a very mysterious and attractive look that the players would love to watch and will definitely enjoy.
The Lab Slot Features
The animations further bring this molecular world to a lively model. The gentle music in the background also keeps the gameplay fresh and would keep you absorbed in the gameplay. Slot box of the game has no borders and is unlike other boxes used in different slot games. The slot box here is a transparent one with very light inter reel borders for the players. The reels are transparent in nature allowing the storm to be visible to the players in the background. Different animations are used with the symbols in the background that bring the symbols to life as well. The symbols that are used in this game are different coloured minerals i.e. pink, purple, blue and green while different element symbols are also there as symbols i.e. Au, Pt, O2 and H20. The lab symbol in this slot acts as the bonus symbol and the wild symbol as well. It has a two in one functionality. It will double the winning experience for the players.
The Lab Slot Game Free Spins
If you want to trigger the free spins feature then you will have land the Lab Symbol i.e. bonus symbol on the centre vortex in reel 2. It will cause two extra reels to appear on the left which will cause the lab symbol to appear on the centre of reel four as well. You can add more free spins by landing more such symbols.
There are three strategies which you can follow in this game
Jumper: Bet can increase by 2x on each win and can go upto 10x the original bet. Losing will reset the bet
Leveller: Bet can increase to 2 levels after losing for 5 times consecutively. Winning will reset the bets to zero.
Booster: betting will keep increasing with 1x on each loss till the time you claim any win.